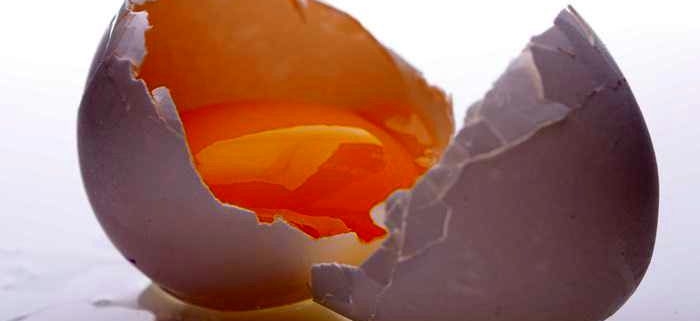 We may all eat eggs daily, but whether or not the egg is healthy is important because eating unhealthy eggs can cause the whole food to rot.
The first way to float an egg in the water:
Before trying the eggs, bring them to room temperature first, because they look cooler than they were immediately after they were removed.
Pour the eggs into a container of water that is twice the height of the egg in the container. Three options for the egg:
Case One: If the egg is fresh (1 week) it should be placed in the bottom of the container for miles.
Option 2: If the egg is laid for 3 weeks, place it in the bottom of the pan from the bottom.
Case Three: The egg floats on the water, indicating that the egg is unhealthy.
Egg Healthy or Unhealthy by Smelling: If you smell the egg on the shell and it smells unpleasant and strong, it means unhealthy eggs.
Egg Shake Test: Shake the egg next to your meat if you hear that the egg is unhealthy otherwise the egg is healthy. The reason for the sound that you hear from eggs if they are unhealthy is the airbag, which has grown due to moisture and carbon dioxide, indicating that the egg remains for a long time.
Egg Break Test: Look Good When Yolk Breaks
Healthy fresh egg: A spherical and bulky egg yolk is placed upside down and white around it, so that it does not spread.
Egg slightly older: Spherical yolk, without volume, white around yolk.
Unhealthy and crunchy egg: When yogurt breaks, it can be mixed with white or white like running water and spread on a plate.
You may buy an egg that has an egg shell to test if the egg is healthy or spoiled in a pan of cold water and add a little salt. The donor is the egg that is pierced and unhealthy.
You can put the eggs on a flat surface and rotate them if they rotate easily which means the eggs are healthy.
Sometimes after breaking the eggs, we find that there are blood vessels in their yolk.
If you see white veins in white, they are not a sign of egg being unhealthy but created to stay yolk in the middle of the white.
http://telavang.com/wp-content/uploads/2019/12/024.jpg
466
700
تحریریه تلاونگ
http://telavang.com/wp-content/uploads/2019/10/telavanglogo.png
تحریریه تلاونگ
2020-01-04 08:15:32
2020-01-04 08:15:32
Zero to 100 distinguish healthy egg from unhealthy