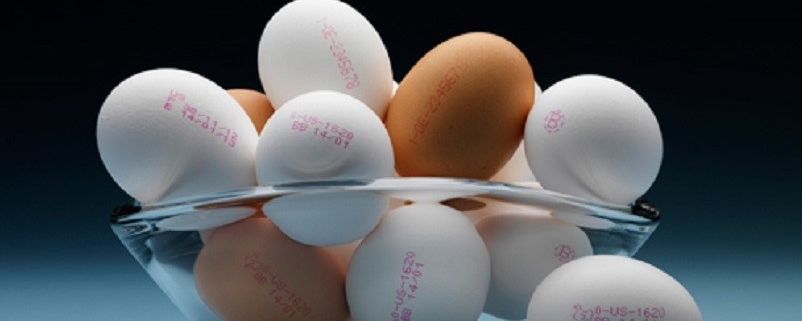 Jet printers have a special place in the poultry and egg industry because they represent the health of the food that consumers use, which helps customers trust the product purchased.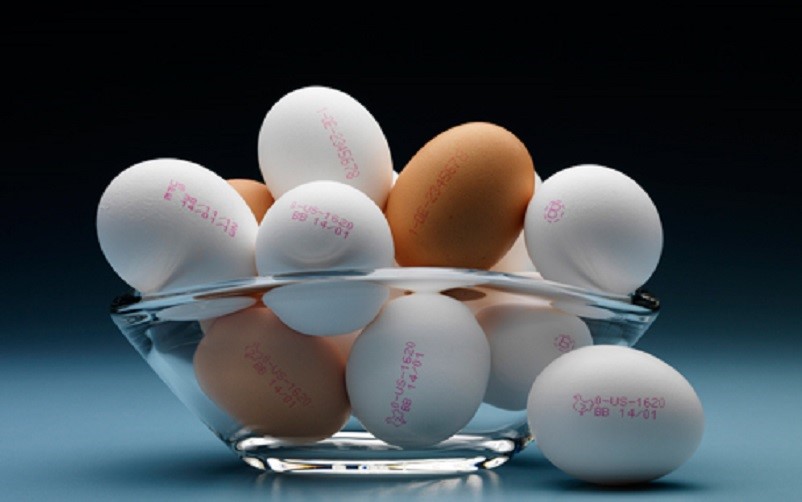 The jet means spraying and the printer also means the printer, which is installed at the bottom of every food product line and inserted into the products after they are packaged. A jet printer or barcode printer is a fully automatic device, which performs bar code-making without the intervention of a hand. Each jet printer consists of 4 parts.
1 – Electronic board: or the main part of the machine which is responsible for printing.
Head or Head: The head of the device whose task is to obtain the information that the company is required to place on the product.
3. Inkjet: This part deals with ink and jet that is responsible for spraying ink on the product.
4. Photocell, or sensor, located near the head of the device, to accurately identify the location of the ink and information and send it to the main board.
Some of the features of jet printers:
1. Sequential printing with repeated texts.
2. Printing with 300 megapixel resolution.
3 – Head to the egg 2 mm.
4. Up to 100 messages can be stored in each jet printer.
5. Can angle up to 90 degrees the text that the company wants to print on the product.
6. The surface, whether flat or non-flat, is capable of printing information.
7. Each jet printer can print up to 6 lines on one product.
8. Some jet printers have a touch screen and Windows is installed on them.
Items that the jet printer should insert into the eggshell:
Expiry date, production, serial number, price and company logo.
The existence of a jet printer in a production line and in the poultry and egg industry is considered a serious matter because:
The consumer has the right to use healthy, expired foods and to be confident of their purchase.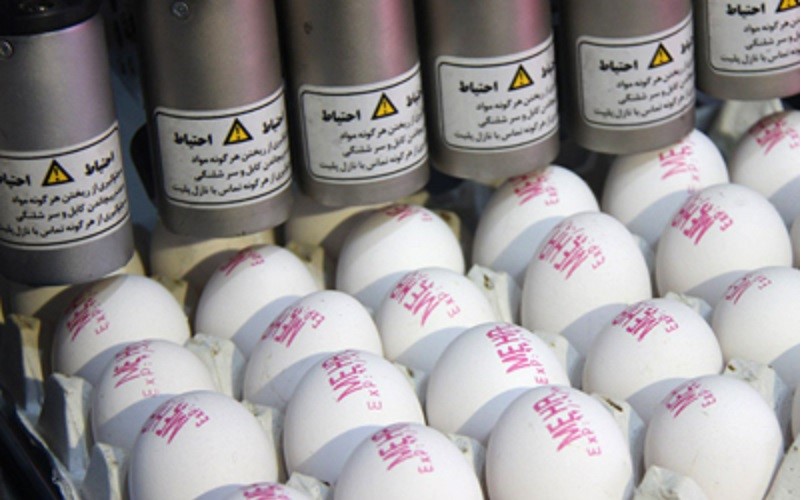 This is why machine-made eggs are preferred over traditional eggs.
Eggs produced in equipped factories with barcodes or female dates are called standard eggs. Other features of standard eggs include the fact that these eggs do not have blood or dirt on their shells, which prevents the spread of disease. Salmonella becomes human
http://telavang.com/wp-content/uploads/2019/12/011.jpg
502
802
تحریریه تلاونگ
http://telavang.com/wp-content/uploads/2019/10/telavanglogo.png
تحریریه تلاونگ
2020-01-04 12:55:52
2020-01-04 12:55:52
The jet printer and the poultry industry